Unfurling glory of the soul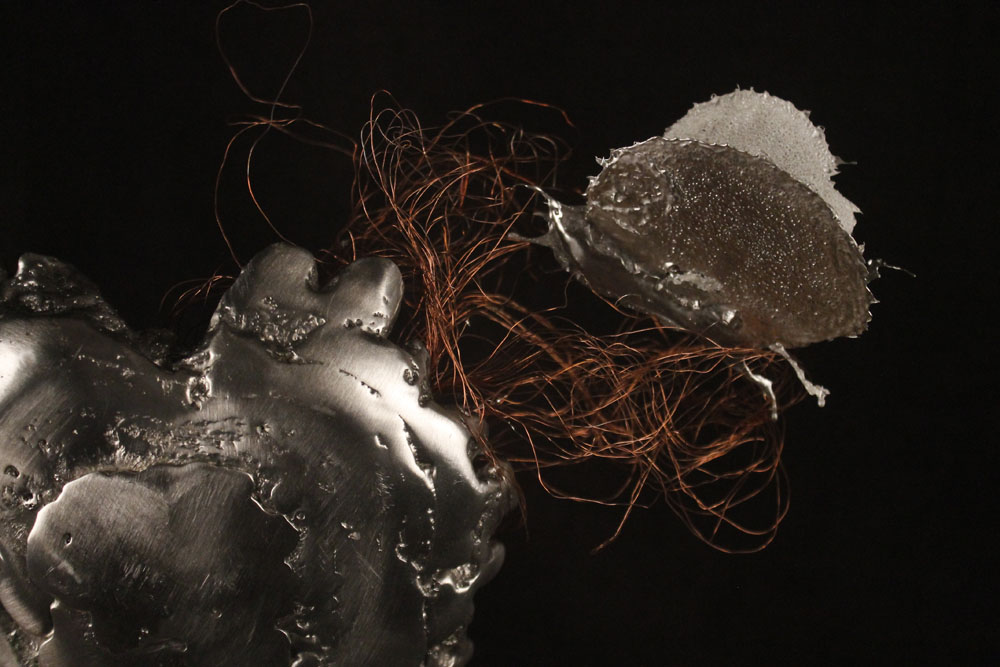 Lots of people have the image of the tormented artist, so let me start by saying that I am quite centered and sane! But as quite a few people do, I like to express my emotions by being creative, be that writing, painting, working with wood or pewter. It beats getting drunk or high or taking the axe out on someone. Today I channeled immense pain of continuing betrayal into art. I never do sandcasting when it rains (the big tub of sand is sitting outside my workshop), but it seemed suitable that I work in the rain and let it wash away some of that pain.
I made a heart shaped mould in the wet sand with my fingers, to symbolize hands strangling the heart. On the edge of the heart floats a copper cloud with a butterfly landing on it as symbol of metamorphosis, resurrection, unfurling glory of the soul. The heart is rough & damaged from the strangling, the butterfly is like a delicate lace made from "fly away pewter". The contrast between those two is wonderful.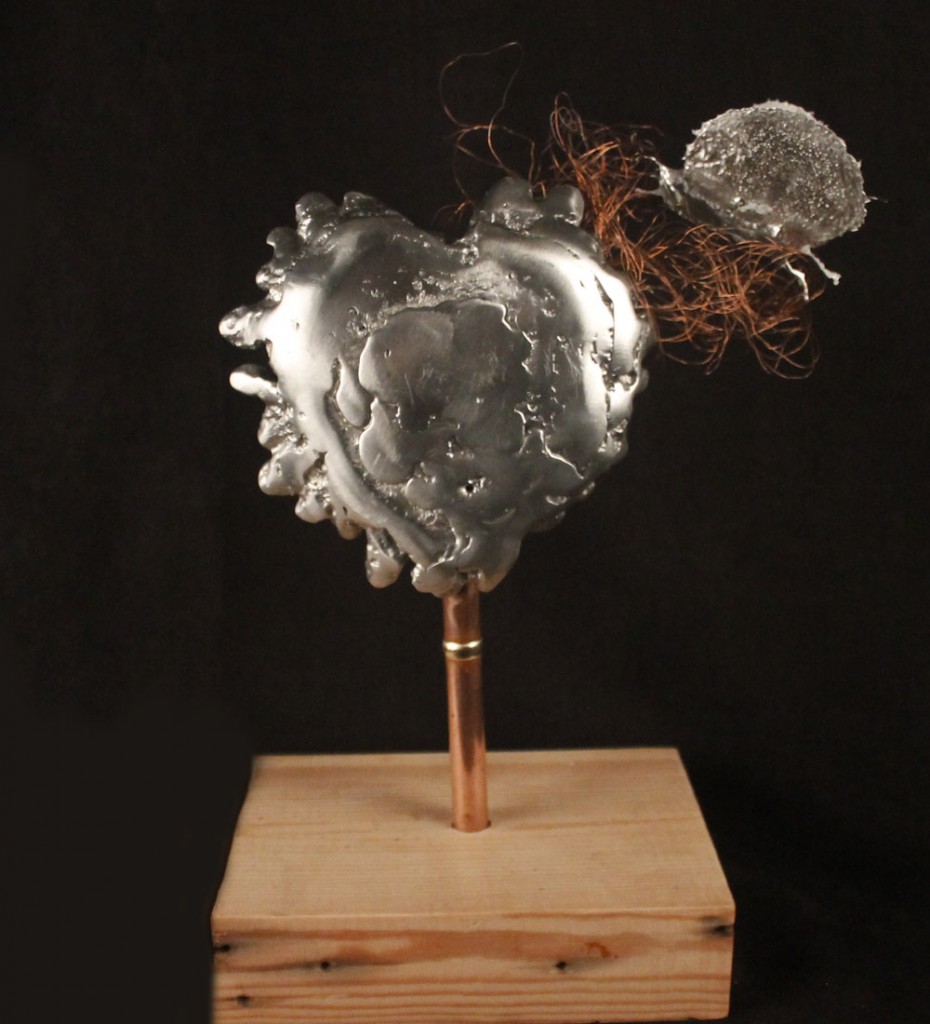 The heart is 18 cm in diameter and in height.
Total weight: 3 kg.
Made from recycled pewter & copper.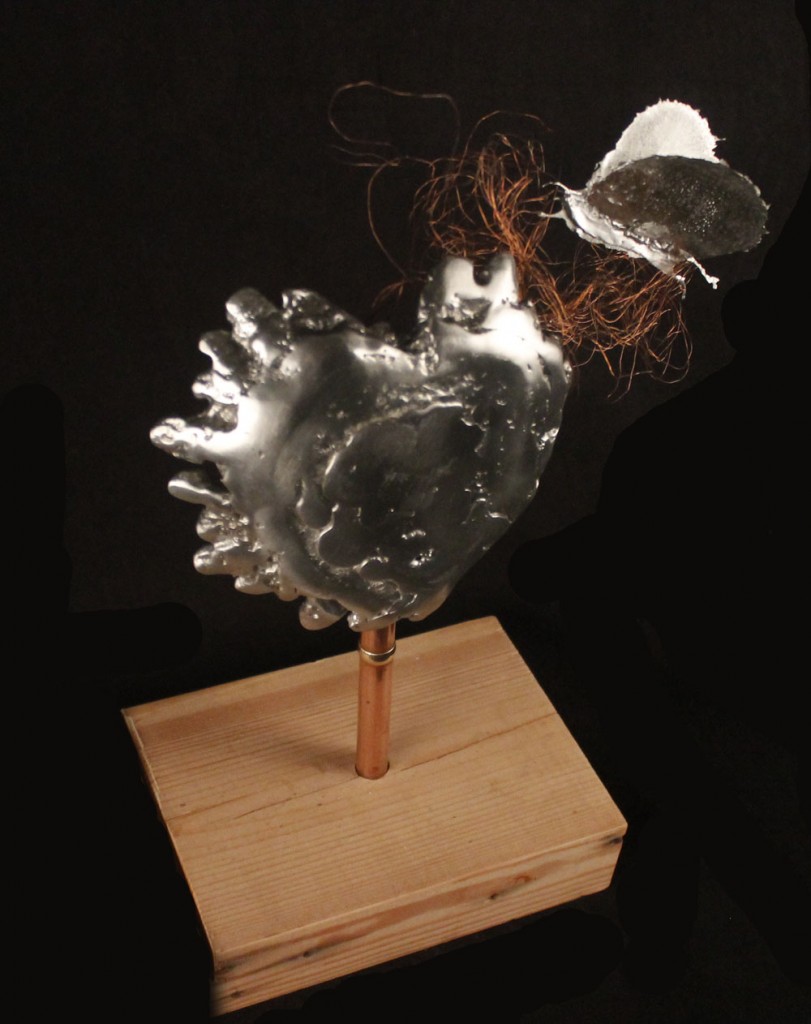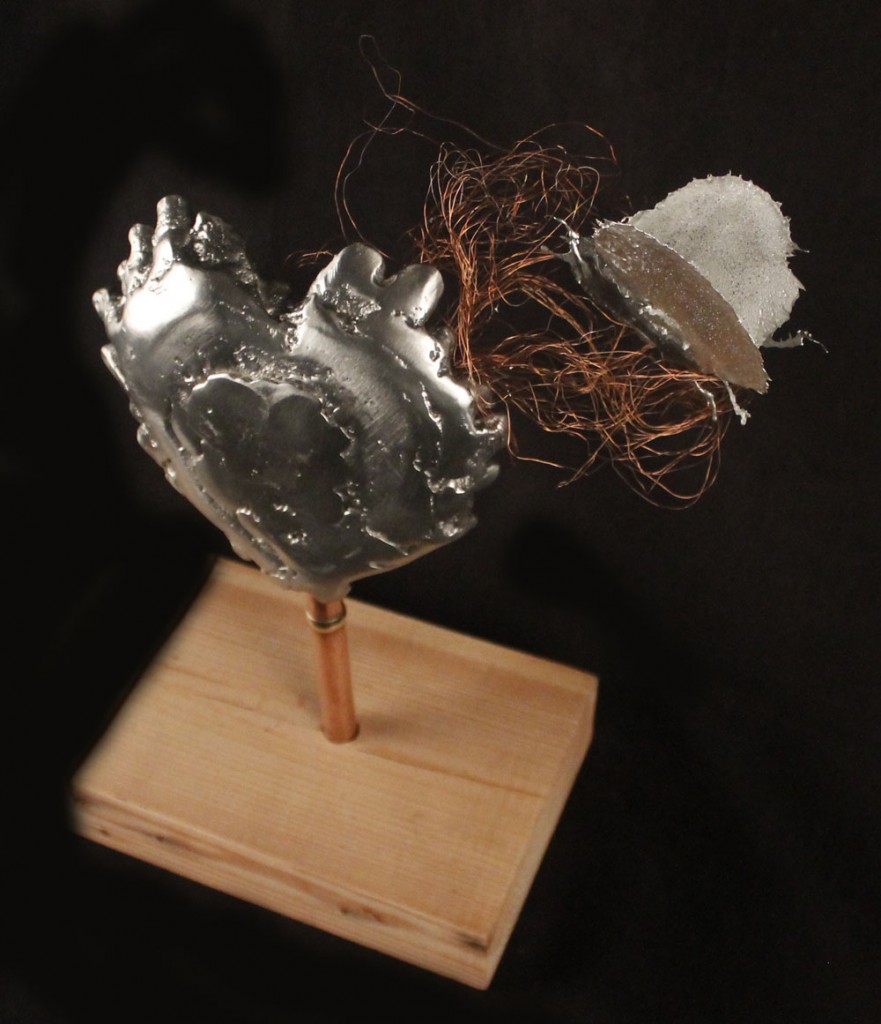 Being creative can be therapeutic. I am grateful I don't have only pain to channel in my art & design work, but also joy! That is life.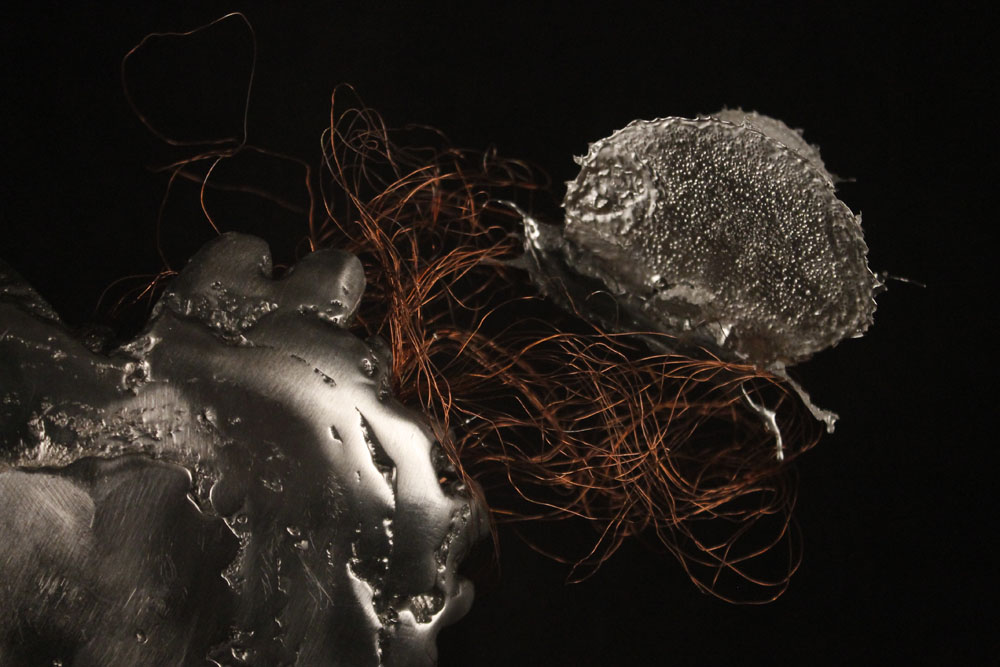 My designs are protected by the Unregistered Community Design by the Office for Harmonization in the Internal Market directive.
©2013