August 2013
Bowls, cake stands, apero dishes, fruit bowl, handmade from recycled lead-free pewter
The "Oester" (oyster) range is hand cast pewter, molten but not yet at the highest temperature, so it flows less easily. Hence the irregularities are more pronounced. The craters and bumps formed during the handcasting process.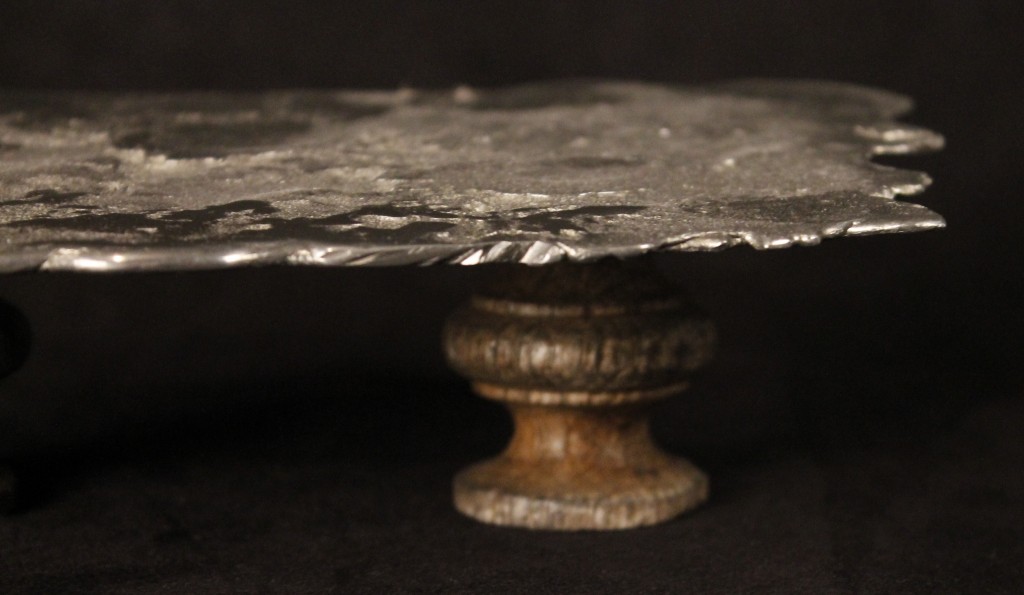 An apero dish with feet made from found wooden furniture pieces. The wood is worn out, damaged, and this has been used as a feature.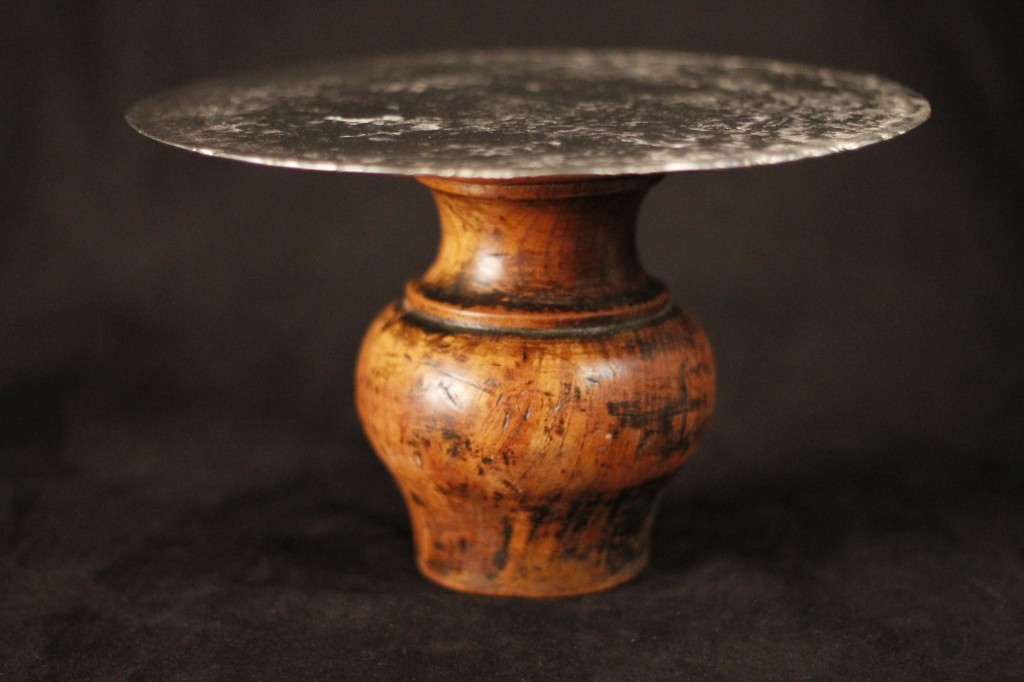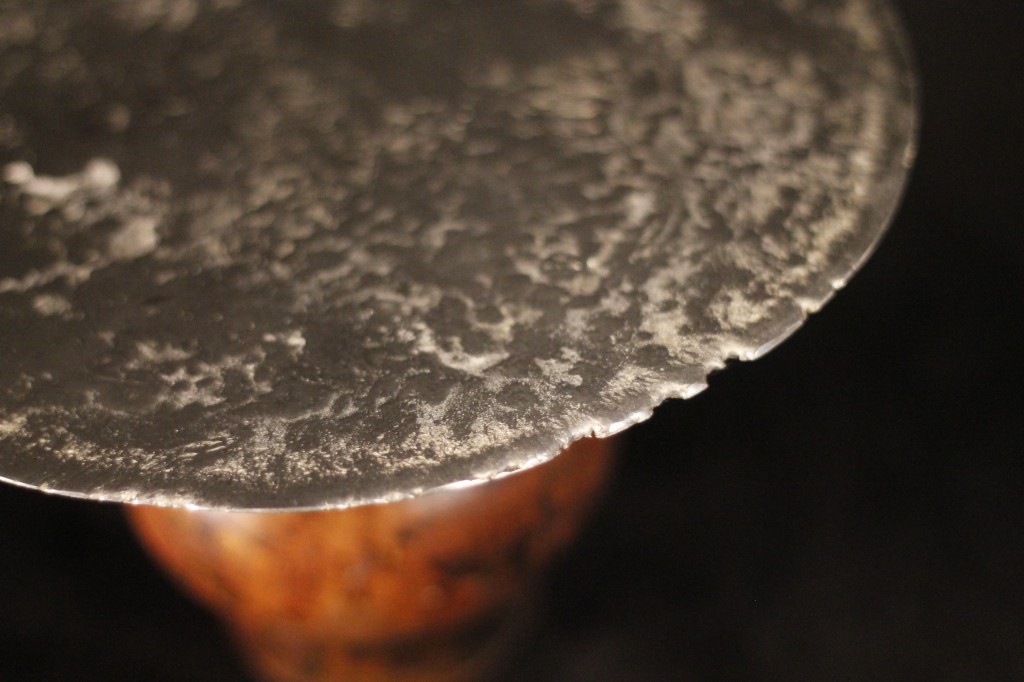 Cake stand with a foot from a found wooden furniture piece, most likely part of a table . .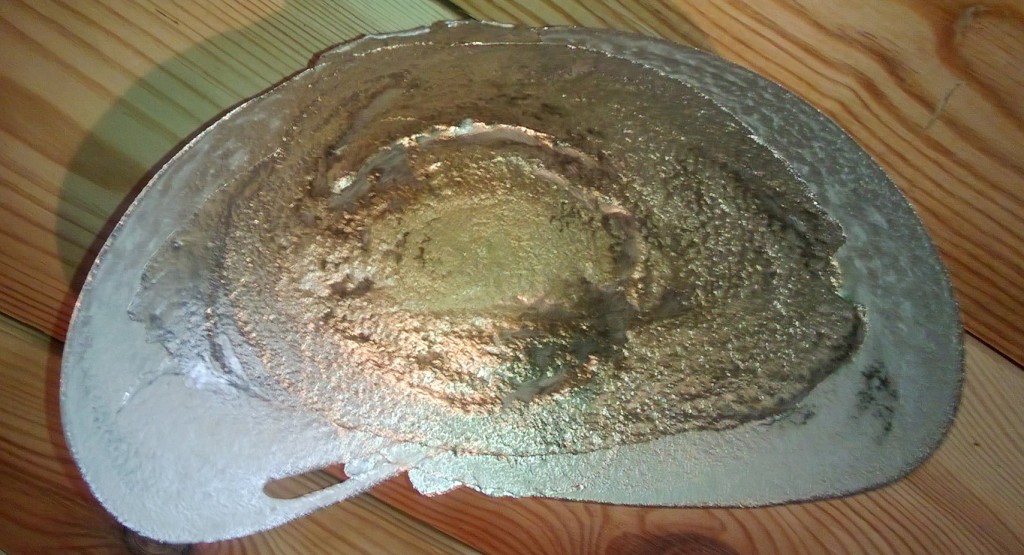 A hand cast bowl, just out of the mould. The pewter is dull, the surface is quite rough, and very irregular in thickness. The edges are sharp.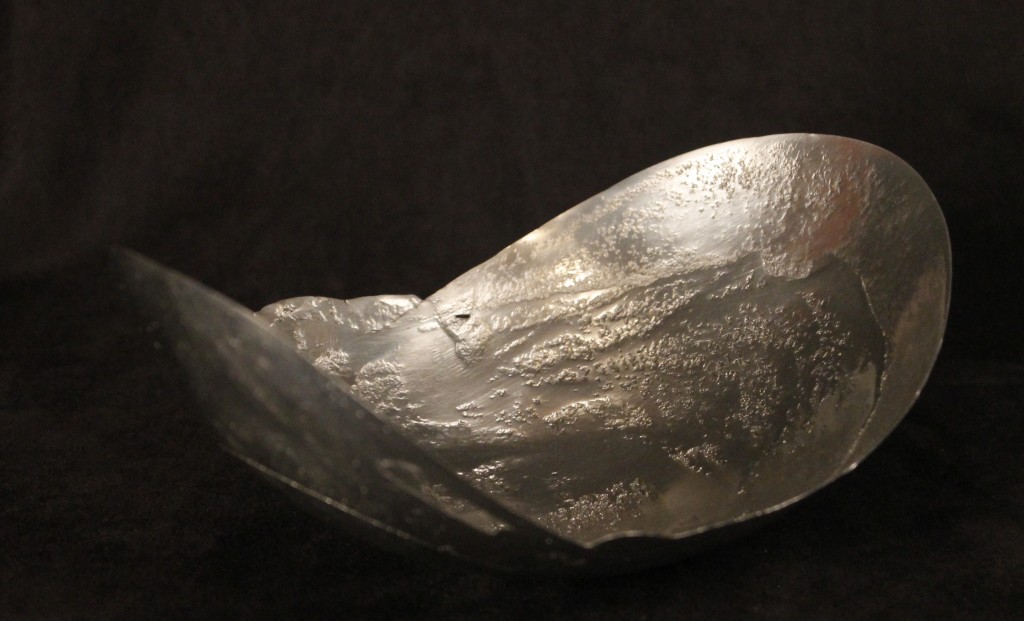 The finished bowl B 20cm, H 3,5 to 9cm
The "paarlemoer" range (mother of pearl) is also hand cast, but at a higher temperature. When turning the molten pewter in the steel mould, it creates lines that show how the pewter flowed. The bowls are 16 to 19 cm wide and 4 to 6 cm high. The weight is between 250 and 300 gr.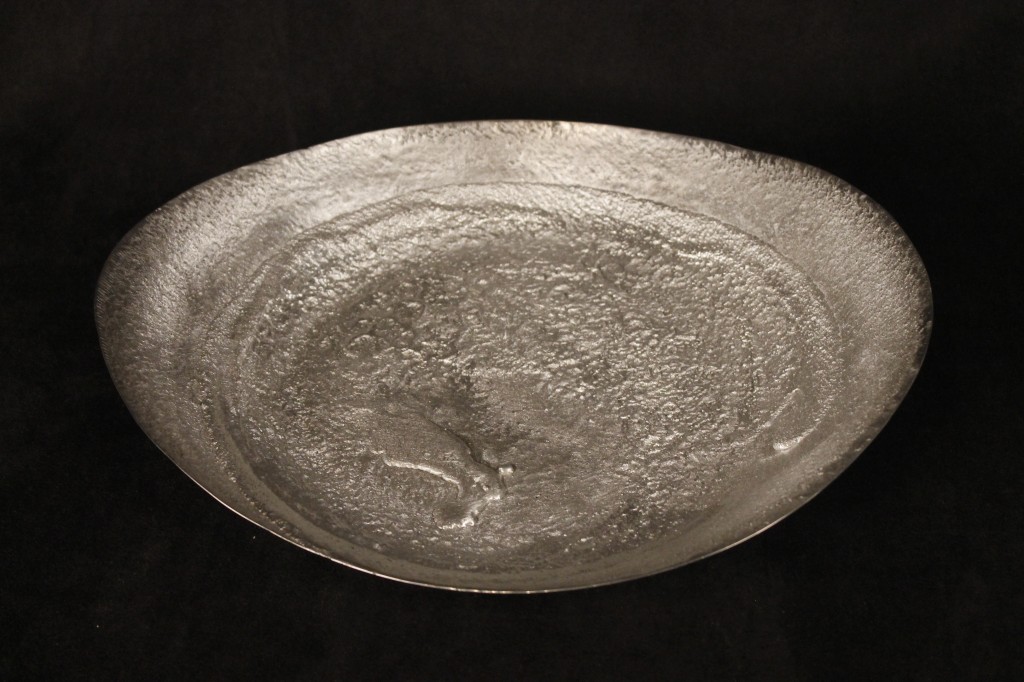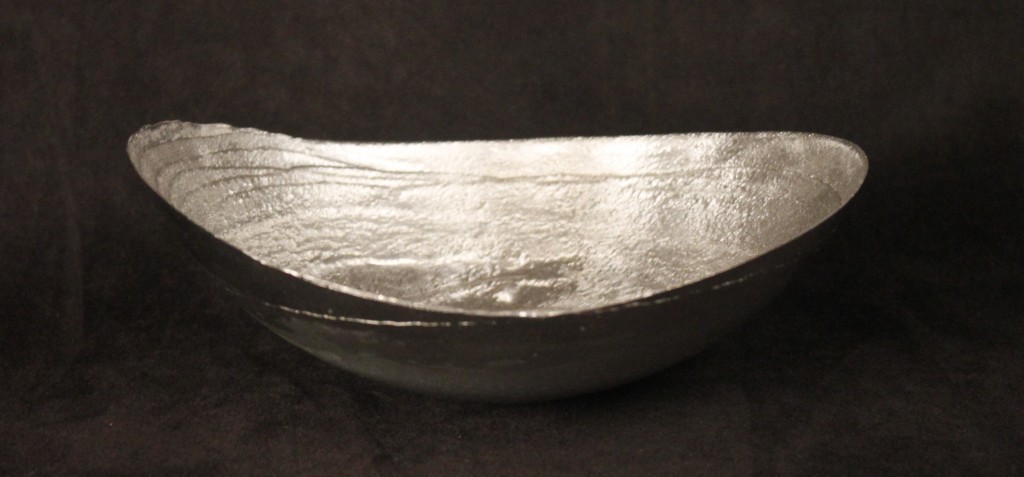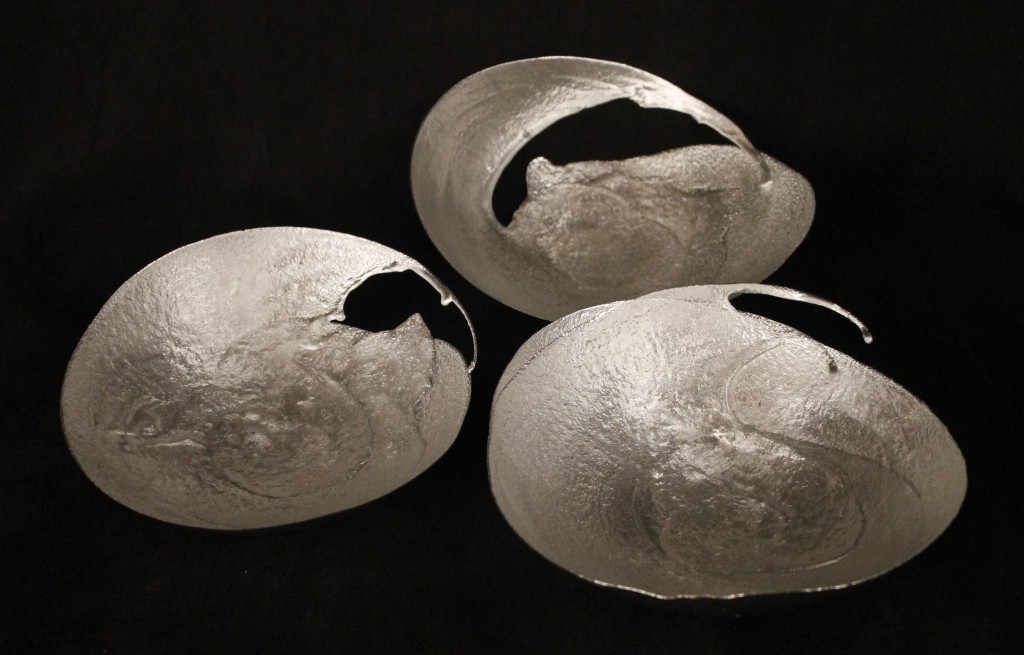 Don't forget to check out my facebook page & pinterest for more pictures! (see buttons top right hand corner of web page)
My designs are protected by the Unregistered Community Design by the Office for Harmonization in the Internal Market directive.
©2013