Is scrap crap? A story about recycle design.
I love the idea of taking what someone considers scrap, and making something new out of it. This is the second year that I have been taking furniture making classes. The initial purpose was to learn about furniture restauration. But I ended up doing recycle design. My colleague students gave me a bunch of oak scrap wood, some sturdy pieces in odd shapes. And suddenly I had a vision. I would make a side table!
After some sanding, I started gluing & clamping the pieces together, and cut them to size.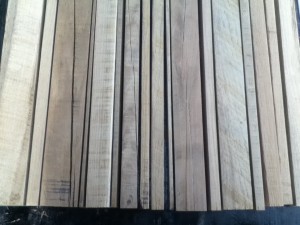 I have about 450 kg of lead-free pewter products to recycle, so I started cooking and sandcasting!
The final result is this magnificent, handmade, unique table: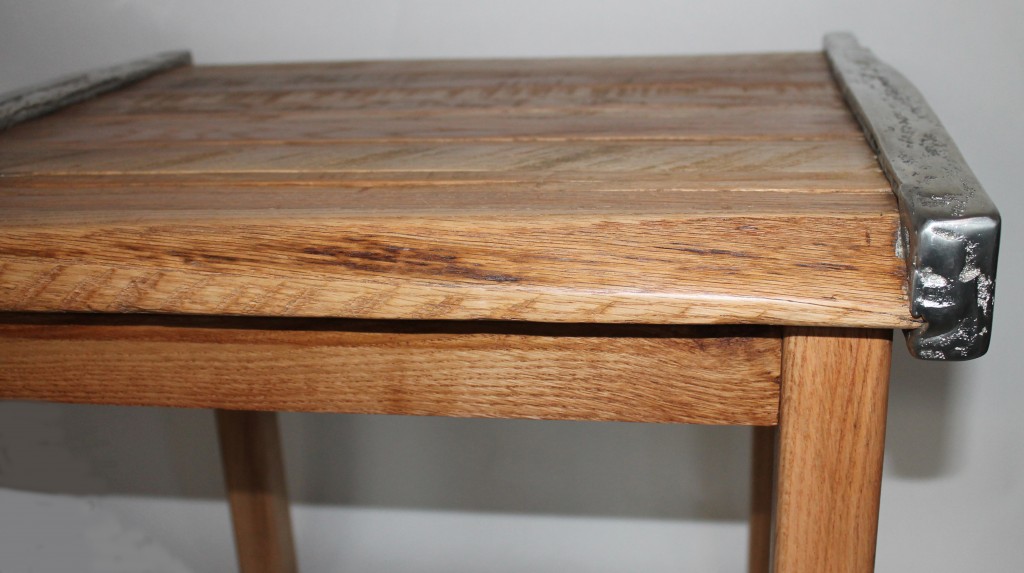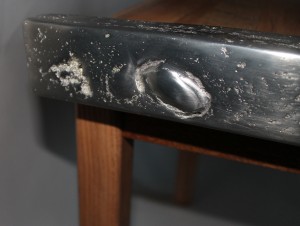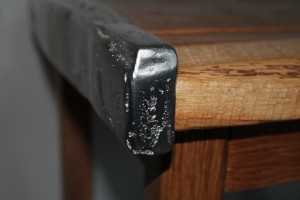 My designs are protected by the Unregistered Community Design by the Office for Harmonization in the Internal Market directive.
©2013