"To be satisfied with a little, is the greatest wisdom; and he that increaseth his riches, increaseth his cares; but a contented mind is a hidden treasure, and trouble findeth it not."
 Akhenaton quotes (King of Egypt, 14th century BC)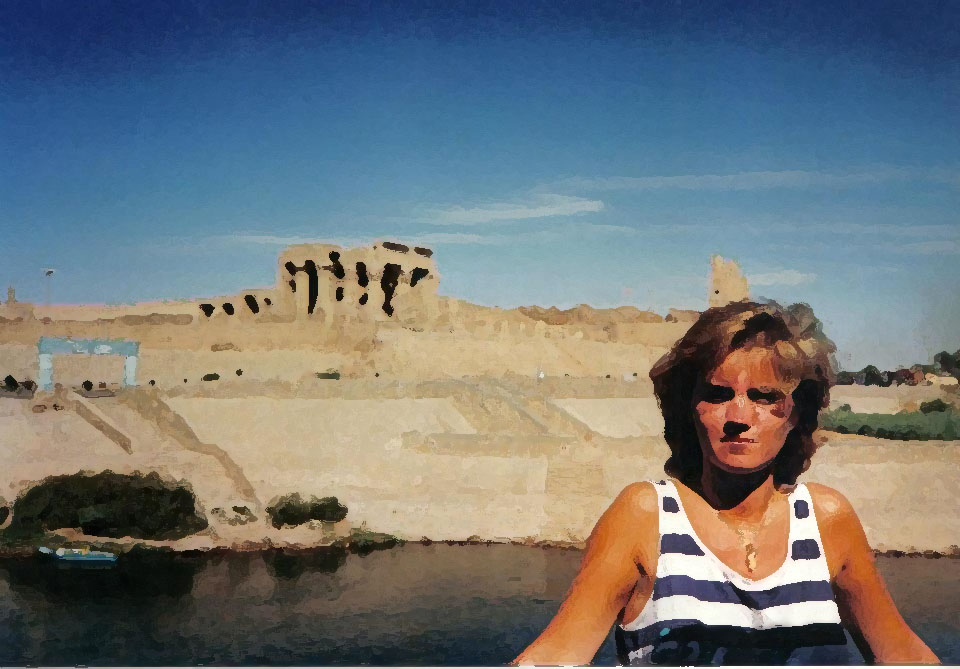 The big question when talking about life design is: "What gives added value to my life?"
Let's start with what does not: Gold jewelry, diamonds, rubies, … I have/had lots of them.  I am not a better person because I wear expensive jewelry. It does not make my life in any way better. It does not define me. It does not define my being a mother.
Thus I sold my gold. And so started a voyage. Where better to start than Egypt and the time of the pharaohs. A place of which I have wonderful memories dating back to the spring of 1988. This is added value to my life.
The recent Arab Spring still scares tourists away. Sometimes I think governments, journalists create a psychosis. Don't go there! You risk your life. But tell me, where is it really safe to go? Just recently innocent people got shot in Toulouse, France by a madman. 28 people from Belgian schools, of which 22 kids got killed in a tragic bus accident in Switzerland. 69 young people got killed on Utoya island near Oslo last summer, by a madman. And don't think of staying home, because that is where the most fatal accidents happen.
Thus I decided we should live a good life and travel to wonderful places.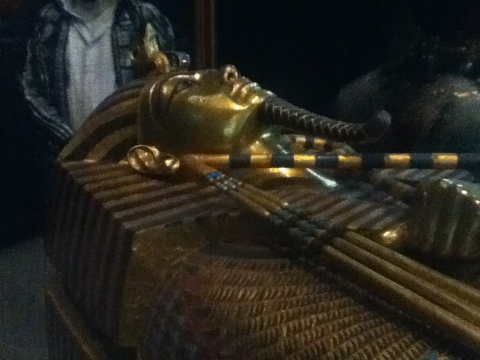 What does one do when they decide to lead the simple life? Go gaze at the riches of other people… I am not talking of the present opulence you can find in dubious places like Monte Carlo, with lots of expensive cars and eye blinding bling bling. But about history. The treasures of the pharaohs, the kings and the queens. The massive gold coffin of Tutankhamun. And a huge collection of amazing jewellery and artefacts. Were the pharaohs politically correct? I guess not. But does this mean one should be ignorant of the past, history, other cultures and decide to spend their holidays by the pool where one reserves a chair at 6 AM by putting a towel on it? No, certainly not. A voyage through history is just as wonderful as a voyage through different cultures. It gives us a different view on the world and its' people. It shows us that your path or my path is not right or wrong. It's the one we chose to walk. We change direction as we meet different people. How wonderful that is.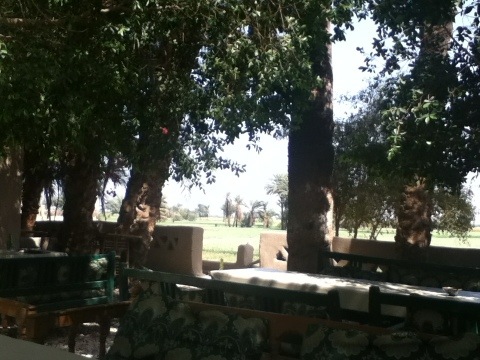 Now I am sitting in the shade of the trees on the patio, enjoying a desert breeze and the magnificent view over wheat and sugar cane fields. Sturdy distressed wooden benches with green damask cushions adorn this tranquil space. Next door to the Temple of Merenpath ( rooftop view). Walking distance to the Temple of Hatshepsut. Walking, something that is not to be done by a tourist. But what better way to soak up the environment? Taxi, taxi, 10 pounds only! La, shukran, I walk. Walk like an Egyptian. And keep on walking the wonderful voyage of life.
This article was originally published on a different blog. But is an important part of my life as a designer. Sometimes things happen that open up different roads. And this was just one defining moment.